Launched on the 28 March 2022, RGA-Black Stone Airlines is part of the Asia Cargo Network Group. It is an airline that provides air cargo services and is slated to expand into international passenger services in the third quarter of 2022.
RGA-Black Stone Airlines as the newest key player within the Indonesian air cargo market, servicing routes both across Indonesia and internationally. After receiving its second newly approved Air Operator Certificate (AOC) in Indonesia, which is its third  airline AOC in the region, the Asia Cargo Network group launched RGA-Black Stone Airlines. Setting out of Soekarno-Hatta International Airport (CGK) in Jakarta, the flight headed to El Tari International Airport (KOE), then Komodo International Airport (LBJ).  
RGA-Black Stone Airlines plug gaps in the Indonesian domestic market by providing solutions for local air cargo transportation needs. Using aviation market intelligence tools and through group experience in our existing cargo networks, the air cargo services group aims to improve niche transportation routes that are currently untapped by the local cargo airlines, while establishing new routes regionally with other countries.
RGA-Black Stone Airlines plans to expand its wings into passenger flight routes to Saudi Arabia doing Umrah and Hajj pilgrimages in the third quarter of 2022. The operations will be performed utilising four units of A330 passenger aircraft.
The Umrah and Hajj pilgrimage flight programme is just one of several plans RGA-Black Stone Airlines has in store for the Indonesian aviation space, with proposals to enter the Chinese market currently being discussed.
RGA-Black Stone Airlines displays a high level of innovation when it comes to servicing the air cargo routes within Indonesia, pioneering a pilot programme whereby drones will be used to deliver local shipments. Using drones for transportation by air is gaining popularity around the world, with the drone logistics and transportation market size being projected to increase exponentially in the near future.
Asia Cargo Airlines fleet of seven (7) narrow-body Boeing 737-300F aircraft freighters transport air cargo domestically in Indonesia and throughout international destinations across Southeast Asia. Our affiliated company, World Cargo Airlines, expands our reach and operations to cover all parts of Asia and the Middle East.
Incorporated in 2002, and formerly known as Tri-MG Airlines, Asia Cargo Airlines is a designated schedule cargo carrier of Indonesia.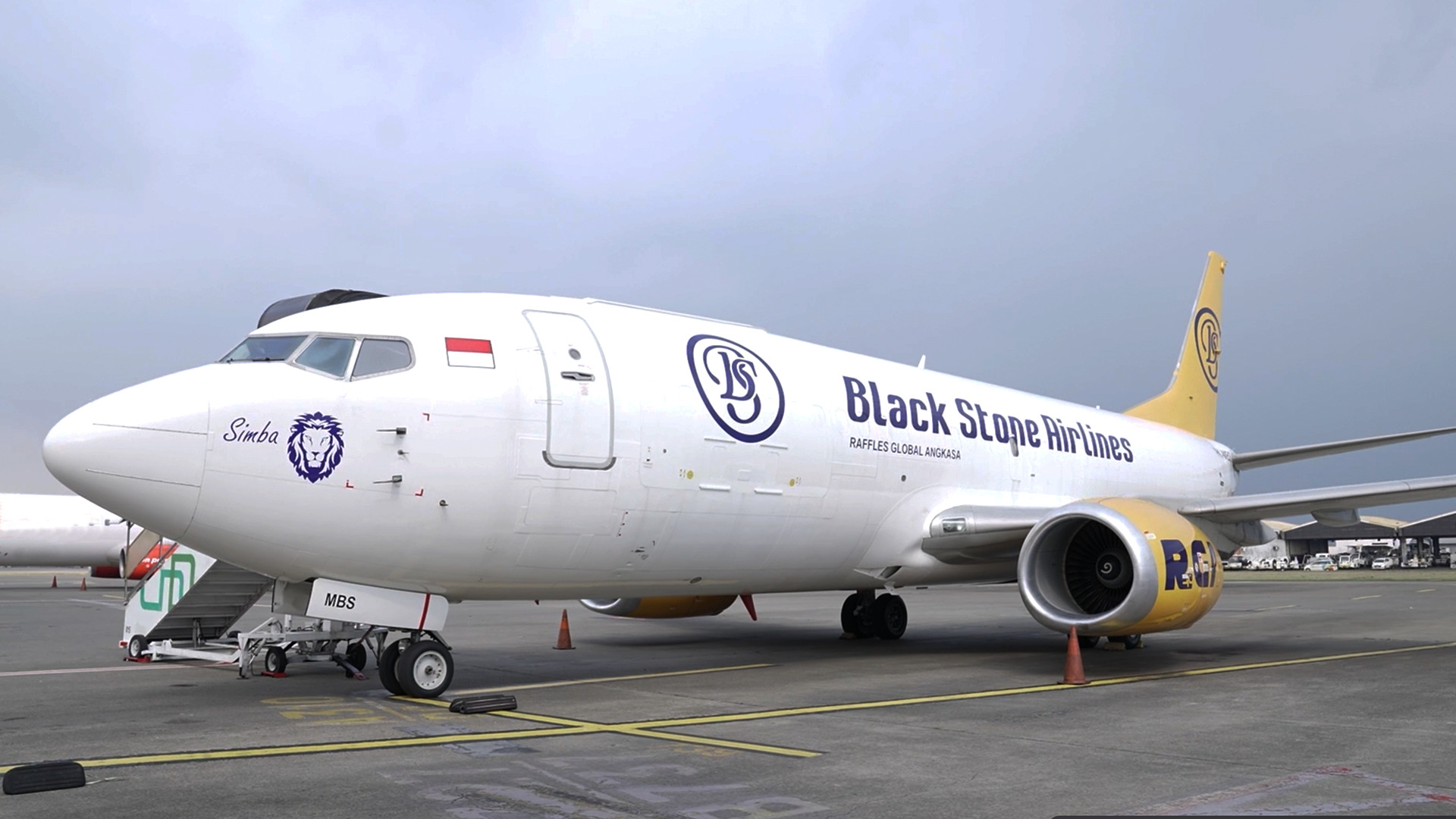 Launched on the 28 March 2022, RGA-Black Stone Airlines is part of the Asia Cargo Network Group.
World Cargo Airlines is a rebranding of the formerly known POS Asia Cargo Express or more popularly known as "POS ACE".